Salam sejahtera buat semua.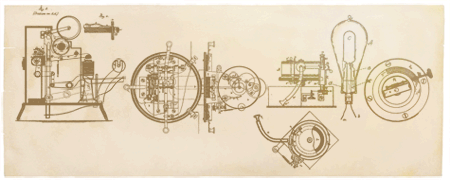 Baru dua hari lepas Google mengeluarkan animasi selaman dasar laut yang sangat interaktif (sape dapat try?), hari ini Google mengeluarkan pula doodle bersempena dengan ulang tahun kelahiran ke-164 Thomas Edison.
Walaupun Goodle Doodle kali ini tidak bersifat interaktif seperti sebelum ini, namun dengan paparan gambar dalam format GIF, terdapat sedikit animasi pergerakan yang menyalakan sebuah mentol.
Sedikit petikan mengenai mengenai Thomas Edison daripada wikipedia:
Thomas Alva Edison (February 11, 1847 – October 18, 1931) was an American inventor, scientist, and businessman who developed many devices that greatly influenced life around the world, including the phonograph, the motion picture camera, and a long-lasting, practical electric light bulb. Dubbed "The Wizard of Menlo Park" (now Edison, New Jersey) by a newspaper reporter, he was one of the first inventors to apply the principles of mass production and large teamwork to the process of invention, and therefore is often credited with the creation of the first industrial research laboratory.
beliamuda: Thomas Edison, "Genius is one percent inspiration, ninety-nine percent perspiration."